I am Nourhan, a Sunni Muslim teacher, I have been working in the field of teaching Arabic to non-native speakers for nearly three and a half years. I was born in the Behera governorate in Egypt, but I live in Cairo. I have many teaching methods that suit all students 'needs. I am an optimistic, patient, fun and friendly person who understands the psychological and social needs of students, so you will feel enthusiasm, joy and progress in my class, and we will perform lessons in many creative ways. I teach all ages and teach in a serious way, games and songs. Among my hobbies are writing, casting, acting and crafts.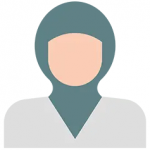 I love the Arabic language and I love teaching it, and Al-Hamdullilah I can convey information to students in a simple and easy way. My ambition is to popularize the classical Arabic language all over the world to understand Quran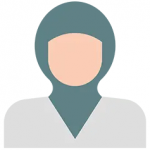 I am looking forward to Spreading the correct Arabic speaking among the people of Arabic and others in a simple and fun way and I describe myself as a teacher who loves the Arabic language and teaches it, quick-witted and cheerful, I can communicate in English & skilled in dealing with children.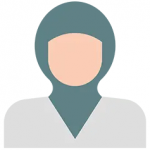 A teacher working in the field of serving religion by spreading the language, culture, morals and etiquette of this religion for every student of knowledge who seeks to be bestowed by Allah and seeks to serve this religion and spread it among people, we ask Allah to accept and reward. And we ask Allah to grant us success in what we he assigned us.
My Name is Hadeer, I have been teaching Arabic for ten years. I have experience in teaching foreign learners or non- Arabic speakers for seven years. – I have taught the entire series of "Al-Arabitu bayna yadayka" and different grammar books like " Qatr al-Nada wa-Ball al-Sada, Al-Ajurrumiyya………And other books. My hobbies are reading about children education and going out for picnics with my family members.
I am working in the field of teaching Arabic to non-native speakers since 2016 till now. I worked as a primary school teacher for children for 3 years. Also, I participated in preparing training courses for teaching curricula and participated in preparing an Arabic text book for Hajj and Umrah. In my spare time, I volunteer in some NGOs as a Ressala association. I like to travel, and I read books I related to education and psychology. My educational vision is facilitating Arabic language for non-native speakers around the world in accordance with the latest international standards used in language teaching, and using the latest technologies to keep pace with progress, creating curricula that support that.
I am Angham Abdel Halim, a teacher of Arabic language and Islamic sciences for adults and children. I have three years of experience teaching different students of different nationalities in a variety of innovative teaching methods. I have a good amount of communication with students in English. One of my hobbies is reading in various fields, especially educational and literature books. I love to seek knowledge, writing, and the arts. I participate in some voluntary work on education and distribute books to some individuals. I love teaching children and teaching them Islamic manners.
I have started my career in teaching for Arabs, which refined my skills, and gave me a lot of confidence. A Mix of Seriousness and confidence and some unique teaching methods, I was able to lead tens of students to make a great progress understanding Arabic language, communicate using Arabic. I spend my time revising Quran, reading Tafseer.