I am Angham Abdel Halim, a teacher of Arabic language and Islamic sciences for adults and children. I have five years of experience teaching different students of different nationalities in a variety of innovative teaching methods. I can communicate well with students in English. My hobbies are reading, doing sport and learning about different cultures. I have taught students from all levels and I completely taught book "Arabiya Bayna Yadayk" and other books. My lessons help students overcome their points of weakness and boost their level in all skills. The lesson is well organized with some activities and fun. I love teaching children and teaching them Islamic manners.
I have started my career in teaching for Arabs, which refined my skills, and gave me a lot of confidence.                                        A Mix of Seriousness and confidence and some unique teaching methods, I was able to lead tens of students to make a great progress understanding Arabic language, communicate using Arabic.I spend my time revising Quran, reading Tafseer.
My Name is Hadeer, I have been teaching Arabic for ten years. I have experience in teaching foreign learners or non- Arabic speakers for seven years. – I have taught the entire series of "Al-Arabitu bayna yadayka" and different grammar books like " Qatr al-Nada wa-Ball al-Sada, Al-Ajurrumiyya………And other books. My hobbies are reading about children education and going out for picnics with my family members.
I always dreamed to be a teacher for Arabic language; Because loving Arabic and the Qur'an grew up with me since my early age, because the Qur'an was what we hear the most in our home. So, I worked to achieve my dream until I graduated from Dar Al Uloom College in 2013, and I started my teaching journey directly in the same year, And the more time passes, I have developed methods and teaching methods that increase my students, whether they are adults or children, strength in Arabic language and pleasure in learning.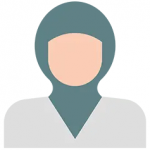 I am an Arabic language teacher in Egyptian schools since 2001. Year after year, I gained great experiences in teaching Arabic and its sciences. In 2015 I wanted to transfer these experiences to non-Arab students, so I joined many training courses to be Arabic teacher for non-native speaker, then started working in Teaching non-Arab female students in 2016, and this remains the greatest moment when I saw my students understand and communicate in Arabic after a lesson they had with me, and I invite every student to share those great moments with me.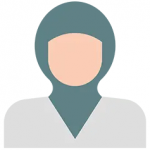 I love Arabic language and I love teaching it, and Al-Hamdullilah I can convey information to students in a simple and easy way. My ambition is to popularize the classical Arabic language all over the world to understand Quran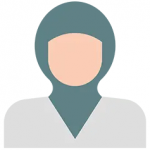 I have started teaching Quran about a year ago on the internet and a year before through brivat lessons .I can teach the Quran by hafs and shu'ba' s ways. I can teach all ages. I choose this career to help people read and understand Quran very well ,which makes them closer to Allah. I'm trying my best to improve myself in this field.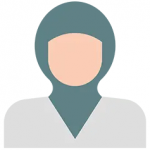 As the students go in any Arabic course, he must extend his language skills, increase his ability to communicate using Arabic, that's what I am working on during my classes in simple, funny way. As the years go as an Arabic language teacher, my experience is increasing, teaching methods and styles improving, my ability to lead students, adults or children to their goal is sharpening.
So be sure that my abilities will meet your goals.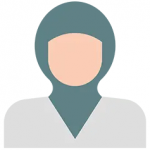 I have graduated at the faculty of Arts, Arabic department. Then I have memorized Qur'an, and joined Al Azhar Qera'at institute. I have got Ijaza in Hafs and Shou'ba A'an A'aseam Qera'at. And Ijaza in Warsh A'an Nafe'ea , and Qaloon A'an Nafe'ea .Qera'at I passed a training about teaching Tajweed and Qa'eda Norania in English. I taught Modern Arabic in addition to Qur'an and Tajweed for many years to many students. I believe that patience, friendly style and kindness are best way to learning whatever your level in Arabic or Qur'an
Whatever your age If you are interested in learning, I will be so happy to help you.