Learn Arabic Online
Best Online Arabic Learning Courses For Adults
Get Started to Improve your Arabic Language & Linguistic Skills! If you wish to fluently and confidently speak Arabic, you've landed in the right place.
If you wish your child would get close to the Quran and learn it by heart, you've reached the right place!
All our courses are presented in unique attractive presentations and supported by interactive materials to boost the learning experience.
Why To Learn Arabic at Kalimah?
Learning Arabic online at Kalimah is so special and unique. Kalimah Centre has a long experience in teaching The Arabic language to expatriates in Egypt since 2011. Besides, it is a continuously developing academy, as it aims for constant teacher training and material improvement for consistent advancement and progress. We also developed a unique specialized Arabic learning bookstore exclusively for our students.
What Are The Available Levels of Online Arabic Courses At Kalimah Center?
Kalimah Center for learning Arabic provides a great number of courses for mastering the Arabic language from the beginning to professionality. These Arabic online courses are available in sixteen levels with a total of 400+ one-on-one study hours. We also offer specialized programs and Arabic courses for advanced students.
Students will join the level relevant to their degree according to the placement test taken in the beginning. Passing any level requires achieving at least 60% of the full mark in the final oral exam. We offer you a certificate of completion and success on demand.
Learn The Whole Arabic Alphabet Online With Illustration
This course is concerned with learning the Arabic Alphabet as it is the first fundamental step to learning Arabic. It is presented in 2 different levels.
It enables students to efficiently read and write in Arabic, which paves the way for further enriching their language.
This course may be completed in 3-4 months with consistent session attendance.
It is based on the book 'Iqraa' which is one of the unique publications of Kalimah Center.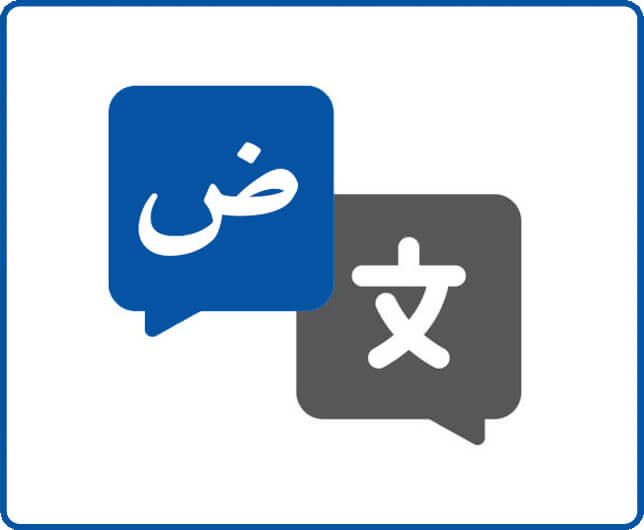 Learn The Basics of Arabic & The Fundamental Linguistics
This course covers the basics of the Arabic language such as: adverbs, interrogatives, indications, and many others. These are the fundamental linguistic tools for any Arabic learner.
This Arabic Course is based on 'Al-Tamheedi' book which is exclusively available at Kalimah online bookstore.
This level could be completed in 2-3 months on commitment.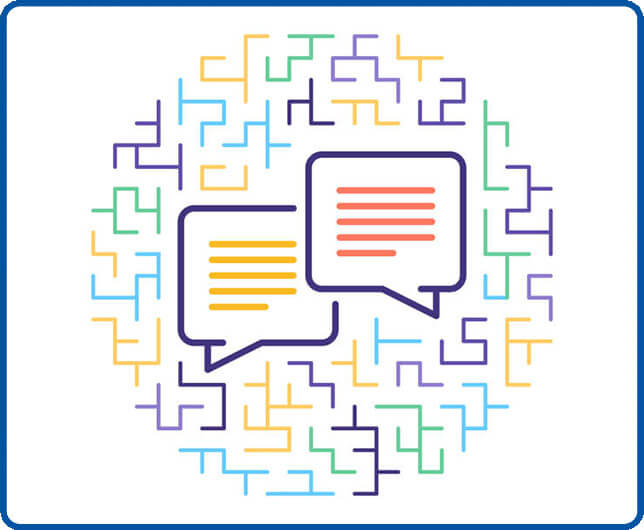 Learn Everyday Life Topics & Start A Dialogue in Arabic
This online Arabic course is suitable for beginners. It enables students to fluently hold a conversation in Arabic concerning daily life activities as: home, work, shopping, school, family, hobbies, vacation, health, travel, places, food & drink, Salat…etc.
This course is presented in 5 different levels Each level is usually completed in 1-2 months. It is based on the first volume of the book 'Al-Arabiyya Bayna Yadayka'.
All sessions are supported by attractive Powerpoint presentations along with direct dialogue training with your teacher.
Learn To Speak About Societal Topics in Arabic & Learn Arabic Grammar (Nahu)
This Arabic online course is suitable for intermediate students. It enables students to engage in more advanced conversations related to society such as: The Islamic world, career, education, marriage, youth, pollution, energy, city life.. etc. Besides, it teaches Arabic Grammar (Nahu).
This course is presented in 8 different levels. Each level is usually completed in 1-2 months. It is based on the 2nd volume of 'Al-Arabiyya Bayna Yadayka' book.
All the courses are presented with highly interactive Powerpoint presentations.
Learn MSA, Classical Arabic, and Fusha Arabic At Kalimah Center
Kalimah Online Academy is concerned with teaching several Arabic linguistic styles such as The Modern Standard Arabic (MSA), The Classical Arabic, and The Fusha Arabic.
We ensure our students are able to use the basic Arabic styles and effectively understand them. That is to improve their Arabic understanding and boost their Arabic knowledge through our Online Arabic Courses.
What are the Skills Students Will Gain In Kalimah Arabic Online Courses?
Our Arabic Online Courses are unique in the sense they focus on simultaneously developing multiple linguistic skills at a time. This is achieved by proper teacher-student interaction, well-prepared presentations, and suitable in-class exercises.
Why Kalimah Online Arabic Course Are So Special?
Kalimah online Arabic courses are so special as they are professionally prepared and consistently developed. That is to ensure teacher and student satisfaction and to frequently enrich the teaching curriculum
Enroll to Get Your Online Arabic Course Free Trial!
Start your Arabic learning journey with Kalimah Center Now! Boost your linguistic skills, and enjoy the awesome Arabic learning experience with our highly interactive courses!
Ready to Get Started? It is Only 3 Simple Steps!
Arabic Learners Statistics
Employees of Teachers & Administrators
Classes Conducted Monthly
You Are Becoming Too Close To Reach Your Goal!
Once you knew about our Online Arabic courses and learnt how to get started, you are just ready to start your awesome online Arabic learning journey with Kalimah!

Hasan Sayed
USA
"Kalimah has provided me the structure, content, and professional instruction to learn Arabic in a challenging yet supporting environment. The instructors are not just teachers, but your friends and eventually become like family."

Benjamin Hatun
Germany
"The concept of the Kalimah Center is methodically very well structured and will help you not only to learn the Arabic language in a short time, but also to use it. I am very satisfied and can only recommend it to everyone!"
Hasan Rahman
UK
"My experience with Kalimah Centre has been one of the best experiences for learning Arabic especially as I've studied with many centers in the past. The reason being is because my Arabic language has progressed from knowing nothing to being able to have conversations in Arabic with people and I am yet to learn more and more with Kalimah."

Majdouline
Netherlands
"I studied at different institutes and in my opinion is Kalimah the best Arabic online teaching institute. Their way of teaching focuses on making the best of every single student. Thereby, the director responds quickly and takes any kind of feedback serious."

Edis Selman
Germany
"I studied at different institutes and in my opinion is Kalimah the best Arabic online teaching institute. Their way of teaching focuses on making the best of every single student. Thereby, the director responds quickly and takes any kind of feedback serious."
FAQs About Learning Arabic
Learning Arabic is Such a Magnificent Experience!
Don't miss the opportunity to get close to the Arabic language and learn one of the most rich and beautiful languages on Earth!