Quran Course
Because mastering  reciting Qur`an is the highest dream in any Muslim life, we have developed  a Quran course based on Tajweed rules in 13 levels from scratch to perfection with a highly qualified teachers who holds Ijazah linked to the prophet  Muhammad(PBUH), so wether you were man, woman or a child you will be able to recite Quran as you always dreamed.
 4.8/5

Try a free lesson


Quick Booking

Course content
Level 1
Annouraniyah
النورانية
Level 2
The rules of the Quiescent Noon and Modulation
أحكام النون الساكنة والتنوين
Level 3

The rules of the Quiescent Meem

The rule of the Tense Noon and Meem

Rules of the letter Laam and Quiescent

أحكام الميم الساكنة
حكم النون والميم المشددتين
اللامات السواكن
Level 4
Rules of prolongation
أحكام المــد
Level 5
Articulation points of letters
مخارج الحروف
Level 6
Characteristics of letters
صفات الحروف
Level 7

Rules of the letters of the same kind and related kind

Rules of the letters with similar and different origin

أحكام المثلين والمتجانسي
والمتقاربين والمتباعدين
Level 8
The cases of Raa and its rules
أحوال الراء وأحكامها
Level 9
Stopping and starting
الوقف والابتداء
Level10
The Taa' of feminisation
تـاء التأنيث
Level 11
The joined and separated
المقطوع والموصول
Level 12

The possessive pronoun of haa

The omitted and fixed

هـاء الكناية
الحذف والإثبات
Level 13
Rawm and Ishmaam
الروْم والإشمام

Rules which should be taken into account

With the reading of Hafs ʿan ʿĀṣim

الأحكام التى ينبغى مراعاتها
عند القراءة برواية حفص
To prepare the male or female student to recite Qur'an correctly and free from errors.
To introduce the student to the provisions of reciting  the Qur'an, so that he is able to distinguish the correct recitation  from the wrong recitation.
To prepare student to start memorizing Qur'an in the right way and correct pronunciation. 
To read Qur'an correctly free of  mistakes.
Tajweed rules and how to apply this rules when you read Qur'an.
getting red of your mistakes while reciting Qur'an at your Salat.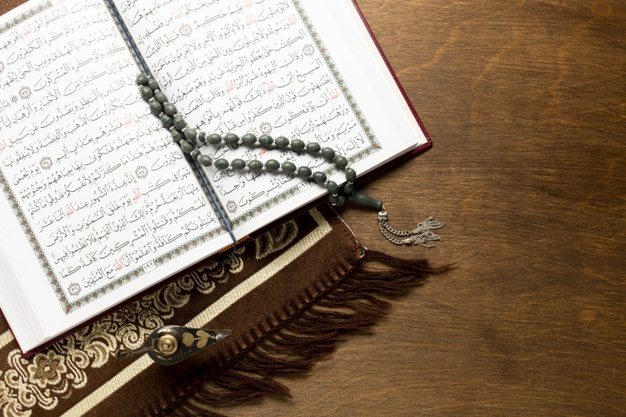 First Step
Schedule a Free placement.
Start your lessons with knowing particularly your level through a free placement test. The test is obligatory to determine the which course and teacher is the best for you.
Second Step
Choose the perfect study plan
Kalimah offers several pricing plans for students to give every student the perfect plan that suits his lifestyle. Appointments are booked separately to give flexibility to the schedule. The plans are monthly plans and the student has to do all the lessons within a month from the booking date.